Whether you or your child is in the process of training for strength or endurance, for a recreation league team, a competitive travel team, high school, or college, the benefit of adding a speed, agility, and quickness program or specific drills to a fitness routine can take a person's game to the next level. Through my experience as a D-1 player and coach as well as a private instructor and trainer for travel and high school players, I have seen that every athlete can benefit from improved balance, quicker feet, a faster reaction time, and this is precisely what Speed, Quickness, and Agility (SQA) drills help a person to achieve. While SQA drills are often thought of as interchangeable, it is important to understand that these three components can differ. While they are closely related, each component is needed to help any athlete achieve more in their sport.  
First, we need to understand what each component is made up of and how it can impact the athlete so they can benefit from each drill.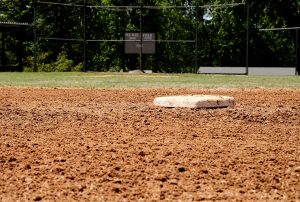 Speed – Speed is defined as the ability to move the body in one direction as fast as possible.
Generally, it refers to the speed at which you move your arms and legs so that you can move as fast as possible in a straight line, often referred to as linear speed. If you have difficulty keeping up with other teammates, breaking away from competitors during a game, or stealing a base, you will likely benefit from adding speed drills.
Agility – Agility is the ability to accelerate, decelerate, stabilize, and quickly change directions with proper posture.
As we saw, speed refers to the ability to move in a straight line. Agility, however, is the ability to change your direction quickly and effectively. If you find yourself struggling to move from side-to-side or find yourself off balance more than others, agility training will help you to improve your performance in this aspect.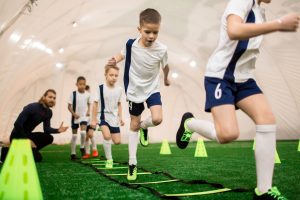 Quickness – Quickness is the ability to react and change body position with a maximum rate of force production.
While both speed and agility rely on a combination of core and lower-body strength, quickness refers to your body's reflexive reactions. When we look at quickness, we measure your instant and rapid responses. The drills that are used to improve these abilities may only last several seconds at the most. If you struggle to get your body into the correct position quickly or lack the explosiveness in your first few steps, you will be able to increase your reaction time by adding quickness drills.
Why Do Speed, Quickness, And Agility (SQA) Training?
Speed and agility workouts help to complement and improve the performance of all sports as well as everyday activities. The exercises and drills implemented during training help improve acceleration, deceleration, foot speed, quickness, and change of direction. If the goal is to get better at a specific sport for any athlete, you must develop your overall athleticism.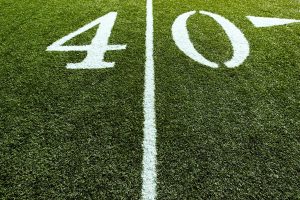 Working all three components will enhance the individual's overall workout, help with additional cardio-respiratory work, and provide not just a variety in movement direction and position but an overall challenging training experience.
However, while most associate speed, quickness, and agility training with sports, strength and conditioning training, and other physically demanding activities, everyday people and the events and activities they partake in can significantly benefit from SQA training too! As an adult, you never know when you're going to run after your kids, play a pick-up game of basketball, or cut through the trees during your next hike. The use of SQA training can help with all the previously mentioned scenarios and more. Still, it will also enhance workouts for anyone involved in recreational sports, exercise regularly, or enjoy activities such as taking a hike, walking the dog, or playing in the backyard with their child.
We often see so many people that go to the health clubs or gyms and run on treadmills, spend hours on elliptical machines, or pedal away on bikes almost every day. Traditional modes of cardio-respiratory work lend to repetitive motions with little, if any, emphasis towards the frontal or transverse planes of motion. To help the body and the need to be stable, you should integrate movements at varying speeds and body positions into your training plan and routine. This can all be made achieved with the addition of SQA training.
Speed, Quickness, And Agility (SQA) Training At Sensory Stepping Stones
Our SQA Programs at Sensory Stepping Stones are conducted in small groups or individually to help those gain the skills they need to be competitive and excel in their sport and life!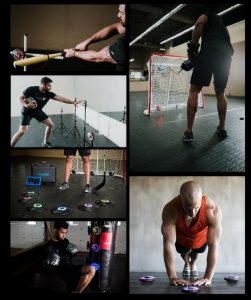 We utilize several cutting-edge training programs such as FitLight® and Interactive Metronome® to train each participant in areas like visual processing skills, timing and sequencing, spatial awareness, fine motor control, and coordination reaction and response time. We know that athletes of all ages and coaches are aware of the importance of timing, coordination, and split-second decision-making, especially when the game is on the line. Anyone who has witnessed the missed buzzer-beating shot or has finished in second by a fraction behind a competitor in a race knows that it was a matter of milliseconds between victory and defeat. Sometimes good isn't good enough; it's time to be great!
Training with the FitLight Trainer™ and the Interactive Metronome® systems, we measure and improve upon reaction time, speed, agility, and acceleration with specific drills or programs that mimic actual movements during gameplay. These programs have been used by athletes of various disciplines, both amateur and professional, with great success. So, whether we are looking to help the swing a golf club or baseball bat, a coordinated movement is responsible for ultimate success. When we develop better neural efficiency, it results in more efficient brain connectivity, communication, and synchronization between the essential brain networks. In other words, helping to restore and improve the brain's timing and rhythm, reaction time, and speed will result in enhanced processing and more fluid and accurate movements.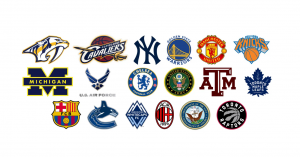 Many athletes like Steph Curry, Nikola Jokic, Dustin Poirier, Vijay Singh, and Glen Day have sought to add either FitLight or IM training to their practice to gain that extra edge. Many institutions like the US Army, Navy, and Air Force as well as universities and professional sports teams are using the system to improve on performance, including the Miami Heat (NBA), Golden State Warriors (NBA), Miami Dolphins (NFL), NY Yankees (MLB), Toronto Maple Leafs (NHL), Florida Panthers (NHL), Texas A&M, University of Michigan, University of Notre Dame, Syracuse University, University of North Carolina, and the University of Miami.