About Us
You want to see that light in your child's eyes to know that he's happy, confident, and enjoying life!
At Sensory Stepping Stones, we're here to show you there's always hope. 
It is possible for your son or daughter to harness his or her potential to shine!
Your child may have been diagnosed with ADD, ADHD, Autism Spectrum disorder and has been treated with medication and other approaches that do not work for Sensory Processing Disorders.
You have started to lose hope that your child will ever succeed in school, have meaningful friendships or have control over their emotions. 
You may have realized that the traditional methods are not working. 
That's where Sensory Stepping Stones comes in.
Our team is dedicated to providing both traditional and innovative programs to help your child. We combine multiple, evidenced-based treatments into a holistic approach geared toward aiding your child and your family to reach its full potential.
It is our mission to provide specific, holistic programs to enhance your child's mental, emotional, physical, and functional performance so he or she experiences greater self-awareness, understanding, and growth.
Our clinic insists upon creating an atmosphere that encourages your child to learn, discover, mature, and develop positive self-esteem.
At Sensory Stepping Stones we are committed to helping every child become self-sufficient!
Our team will determine where your child's processing insufficiencies lie and intervene on a foundational level so he or she is better equipped to handle the everyday challenges of the world. 
We focus less on your child's diagnosis, and more on how she is experiencing the world.
Do you dedicate hours each week helping your child earn better grades in school, but you just don't know how to get them to sit still and focus? 
We can help. In our sessions together, your child will learn the coping skills and strategies to pay attention in class.
Is your family struggling with excessive meltdowns and tantrums, disrupting the entire family system? 
We can help. When we work together, we will explore emotional regulation strategies from a foundational perspective to help your child calm down and self-soothe.
We truly believe that a more fun, flexible, and easy-going life is possible. We will work together in a supportive environment that will facilitate your child's positive self-change.
Ultimately, life is about enjoying the moments, finding peace and relishing in happiness.
You're ready to let go of the worry, doubt, and fear that surrounds your child. 
You want to move past the daily struggles, feel hopeful about the future, and enjoy your family life. 
---
Melissa Bianchini - Executive Director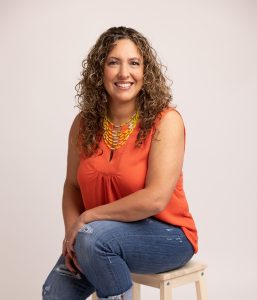 Melissa Bianchini is a Licensed Clinical Social Worker with a Children & Families Specialty. She received her Master's Degree in Social Work from Fordham University, a Bachelor of Science in Psychology from Fordham University and has done post graduate work at Arizona State University in neuroscience, anatomy and physiology. As a social worker, Melissa has extensive experience in the fields of neurological processing, sensory integration, children and families, mental health, and addiction therapies.
Melissa has specialized in Sensory Integration as the Educational Director of a Sensory Integration clinic in Arizona and now as the Executive Director here at Sensory Stepping Stones, LLC in NY. She is dedicated to helping children, teens and adults with executive functioning issues, Autism spectrum disorders, traumatic brain injuries, sensory processing disorders, developmental disorders, attention deficit disorder, developmental delays and physical disabilities. She is certified as a provider for the Sensory Learning SM Program, a Master Level Clinician in Interactive Metronome with several specialties, a certified PlayAttention provider, a neurofeedback provider and an auditory and visual processing specialist.
Melissa works closely with individuals, parents and other providers in the area to help those be successful in school, home, and work and in everyday activities through the holistic and alternative therapies she offers at the clinic. She tries to emphasize the focus on what the person CAN do and not what they can't do. Melissa is a strong proponent of early intervention for all ages and disorders and the necessity of looking at and addressing how a person is processing their environment and responding to it in a more functional way.
Ashley Barton - Music Therapist / Duet Music Therapy Services
Ashley Barton was born and raised here in Wappinger Falls, NY. After graduating from RCK, she moved to Rochester to attend Nazareth College and received her Bachelor of Music Therapy degree in 2005. She then completed her internship at Finger Lakes DDSO, working with young adults and adults with Developmental Disabilities. She received her credentials soon after and became a board certified- music therapist. She began working at Integrated Therapy Services in 2006 seeing children with special needs in local school districts. The music therapy department became its own entity, Music Therapy Pathways and she spent the last 16 years working there. She recently returned back to the Hudson Valley this past August to help with the care of her developmentally disabled sister. Ashley Barton is married with two children and created Duet Music Therapy Services. She created this unique company to be able to increase access to music therapy services for all abilities and ages within the Hudson Valley.
Lacey Straub - Occupational Therapist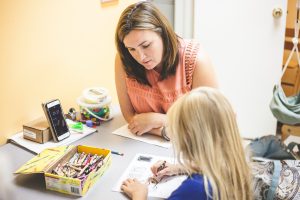 Lacey Straub is a highly experienced Occupational Therapist with a Master's Degree from Mercy College.  Before moving to New York to complete her Masters, she lived in Louisiana where she received her Bachelor's degree in Psychology with a concentration in Child Development.  She has worked with a wide range of clients including infants, toddlers, school age and teenagers, while also collaborating and performing training with the families and caregivers. Lacey has received extensive training and certification in a variety of treatment approaches including Therapeutic Listening, Sensory Integration and Handwriting Without Tears. Her provision of services spans sensory clinics, schools and treatment in the home, allowing her to provide a well-rounded therapeutic approach to each child.
Sophie Kinnarney - Occupational Therapist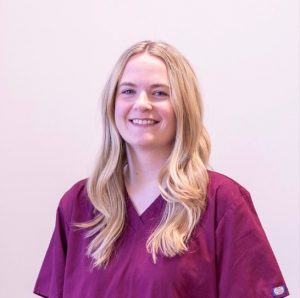 Sophie Kinnarney is a registered and licensed occupational therapist in the world of pediatrics.  She completed her Bachelor of Science degree in Human Development at Virginia Tech with a minor in Medicine and Society. After graduation, she jumped right into graduate school at Iona University where she completed her Master of Science degree in Occupational Therapy. As an OT, she provides individualized care that will help her clients acquire the skills needed for proper development and growth. Her positive energy and optimistic attitude are simply infectious, and she spreads that same mindset onward with every client she sees.
Zannelle Travers - Psychologist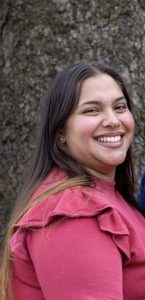 Zannelle Taveras has been a Bilingual School Psychologist for over 15 years.  She is certified by both the State of New York and the State of Connecticut as a Bilingual School Psychologist.  She is an advocate for children and families experiencing struggles with both educational and mental health concerns.  Zannelle has previously worked in both educational and clinical settings that have focused on the individual's personal mental health, behavior and learning to improve upon their overall holistic wellbeing.  She applies all of her training and experiences to help each child succeed academically, socially, behaviorally and emotionally.  She will collaborate with both school staff (if available) as well as any other additional families/community providers in developing plans that offer the support and/or services necessary for students to be successful. She is able to conduct psychological assessments, promote positive behavior and well-being, support diverse learners, provide crisis prevention and intervention and connect families to community service providers when necessary.
Zannelle will now be accepting new clients here at the clinic for those children 5 and older. Please contact us for an appointment today!
Virginia Ardaix - Licensed Master Social Worker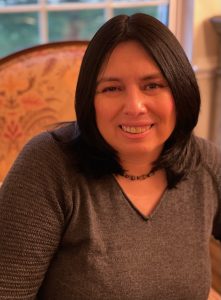 Thank you for reading my Biography. My name is Virginia, and I am a Master Level Social Worker with a Gestalt approach. I have experience in Trauma Informed Creative Art Therapy as well as a degree in Social Education and Expressive Arts from Uruguay.
My experience with children, families, and adults has allowed me, as a therapist, to hear one's story, see their strengths and help to provide support for the child, person, and family to move forward successfully in life. Throughout individual sessions, I allow time for reflection and the ability to share about the daily challenges and pains as well as work through the changes that are needed using different strategies like creative art, artistic expression, or verbal communication.
Dominique Filangeri - Licensed Master Social Worker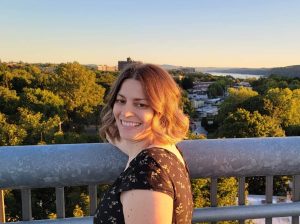 Hi! My name is Dominique Filangeri, and thanks for reading my bio! I am a Master Level Social Worker who is licensed in both New York  and Maryland. I specialize in CBT and Eating Disorders, and enjoy incorporating elements of play therapy and mindfulness into my practice. That being said, I  like to tailor my approach to the person I am working with, as everyone is different, and deserves to be treated and celebrated as such. Too many times in life we are criticized for our shortcomings, instead of being celebrated for our strengths. As a person, and a therapist, I find this very disappointing, and for this reason, I tend to take a strength and relationship based approach with everyone I see. When people are able to have a trusting and supportive relationship, they are able to see and believe in their own strengths, and thus they seek up the treatment in other places in their life as well.
Kristen Cox - Orton Gillingham Reading Specialist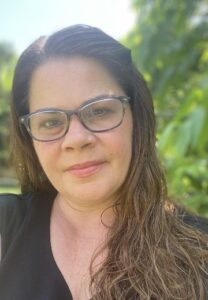 Kristen Cox is a highly trained special education teacher with over 20 years of experience teaching multisensory reading. She received her Master's Degree in Literacy from Mount Saint Mary College, and a Bachelor of Arts from Marist College in Psychology and Special Education. As a full-time special education teacher, Kristen has extensive experience working with children with language-based reading disabilities such as dyslexia. She has been an elementary special education teacher for the Wappingers Central School District for the past 20 years.
Kristen is currently an Associate practitioner of the Orton Gillingham Academy. She also was certified at Level 1 and Group Instruction from the Wilson Academy. Kristen has created and implemented multisensory reading lessons in both a school setting and through private tutoring since 2002. She is currently working with a Fellow of the Academy of Orton Gillingham and has participated in over 160 hours of both professional development and practicum hours as she pursues the goal of becoming a Fellow.
Kristen has been tutoring students privately for many years and is excited to join the staff at Sensory Stepping Stones and work with families in this community!
Alicia Martin - Executive Functioning Coach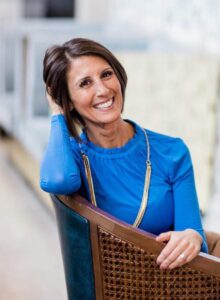 Alicia Martin is a dedicated middle school educator with 24 years of experience in the classroom. Her superpower is building connections and finding out exactly what lights up her students so they can stay present and engaged in school and in life!
After spending two decades teaching thousands of students, Alicia realized that the executive functioning tools she was sharing with her classes everyday were even more important than her content and curriculum. Setting goals, staying organized, focusing on a task and following multi-step directions are all skills that students need in order to be successful throughout their entire academic careers.  She has taught countless teenagers the strategies that are imperative for them to stay on track within a classroom setting and at home. She loves to work one on one or with a small group of students and share the steps in the process to finishing assignments on time without the pressure or chaos it can cause in the home. 
Take the pressure off of yourself, put a stop to the arguing about homework around the kitchen table and start the school year off right by signing up for an Executive Functioning class or individual sessions with Alicia today!
Danielle Stull - Integrative Health Coach / Warriors of Care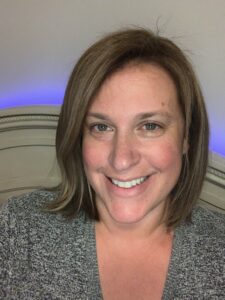 As a mom and a nurse, Danielle has been on a root cause quest for autism since her son was diagnosed at 2 years old. She always knew there was more to his diagnosis than just "it's genetic". After thousands of hours of research and earning certifications in biochemistry, brain inflammation, nutrition and gut health, Danielle found her answer.
After years of her son being misdiagnosed, Danielle started to heal him through using different protocols and nutrition. She realized there was huge need to educate and help other parents do the same.
Now, Danielle empowers other parents to find the root cause of their child's symptoms and to develop a treatment plan that will start to heal their child.
Gale Zadoff - Advocate / Executive Functioning Coach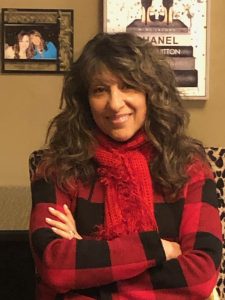 Gale Zadoff is a New York State Licensed School Counselor with 30 years of experience working with children in middle and high school. She has provided academic and social/emotional counseling to students and parents to concentrate on organizational skills and time management. She has designed and implemented many programs in peer leadership, mindfulness, career exploration, Warrior club for mental health, to name a few. One of her strong philosophies for success is the need for a team approach, connecting school personnel, home, and any outside supports, which is an integral part of her programs.
Gale joins Sensory Stepping Stones as the P.O.S.T (Productivity, Organization, Scheduling & Time Management) Coach along with a liaison in our Academic Pod programs.
Julia Fanning - Staff / OT Student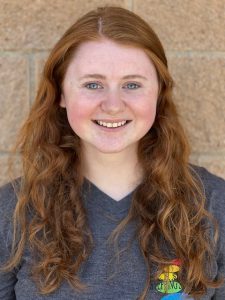 Julia has a bachelors degree in biology & psychology with a minor in chemistry from Alfred university. She is continuing her education & pursuing a degree in occupational therapy. Julia loves working and connecting with others to help them reach their fullest potential while being in a safe and comfortable environment. She also enjoys helping kids express themselves through hands in experiences like arts & crafts.
Cassandra McKenna - Staff / LMHC Student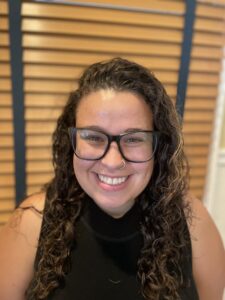 Cassandra (Cassie) first went to SUNY Orange Community College for an associate in biology. She transferred to Pace University where she received her bachelor's in psychology. She is currently pursuing her master's degree in mental health counseling at Pace University. Cassie's goal is to help assist children, adolescents, and young adults to find their voice and control their healing mentally, physically, and emotionally. She believes that with the right tools, everyone can achieve their goal of bettering their mental health and moving forward from their trauma. In her free time, Cassie is an avid reader and likes to spend time with her dogs.
Katrina Steier - Social Work Intern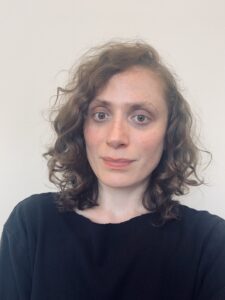 Katrina is currently enrolled in a Masters of Social Work Program at University of Massachusetts Global. She received her Bachelors in Journalism at SUNY Oneonta and her Associates in Human Services at Dutchess Community College. Katrina has certifications for Dementia and Trauma Informed Art Therapy. Her professional background includes Child Care, Assisted Home Care for the Elderly, and experience as a Program Assistant for Substance Abuse. She is passionate in Holistic and Art Based Interventions, and strives to incorporate these areas into future practice.
Katrina is thrilled for the opportunity to be a part of Sensory Stepping Stones and looks forward to expansion and growth during her internship.