A.C.T. Programs
You're ready to catch your breath. To inhale and exhale without worrying when the next time you'll have a chance to breathe might be. Whether this means slowing down enough to think clearly or simply feeling calmer throughout your day, you know you can't keep running yourself so ragged and spreading yourself so thin.
The thing is, you've tried tons of things to get more "Zen" in your life. Yoga, meditation, you name it. But nothing's stuck so far.
You're ready to try something new. You're ready for a solution.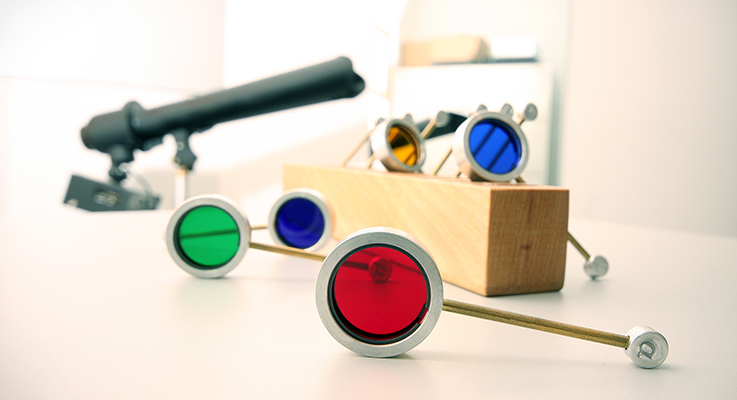 It really did sneak up on you. At first, you were simply saying yes to new duties because they sounded fun or challenging. You were looking for excitement or at the very least something new. You imagined what it would feel like to be a part of something, to be responsible for an outcome, or to simply have something to call your own. You promised yourself you'd still be able to manage all of your existing roles. You'd still be a great employee, a great spouse, and a great parent.
But here you are, elbow deep in your obligations, frustrated at how overworked you feel and just plain disengaging from everything you have to do.
Work is a struggle and it's like pulling teeth to make sure you meet your deadlines and make your boss happy. You know there aren't any bonuses coming your way at the end of the year. Parenting makes you either want to pull out your hair or the wine bottle and your happy marriage is a distant memory. It feels like everything that once brought you joy is simply adding to your stress.
It's not like you believe life should be perfect. Really, you strive for the opposite. A happy life where you can have and do the things you want easily while still feeling connected to your loved ones. You know there are busy times when you will feel overwhelmed, but you also know this doesn't have to be ALL the time. You believe it's possible to have a sense of calm in your life.
But you definitely didn't expect how difficult it would be to concentrate clearly on everything you have on your plate. You never predicted how overwhelming it would be to meet all the demands on a modern adult. You had no idea you'd come to resent the life you'd worked so hard to build, and you certainly didn't expect to fantasize about leaving it all behind.
So now you've become
The frustrated one, the overwhelmed one, the irritable one, the numb one.
You realized it the other day…
You had suffered through a grueling eight-hour day at work, been yelled at by your boss for missing an opportunity with a large client, sat through an hour's worth of traffic on the way home, and walked into a filthy house. You had yourself under control until your eight-year-old asked what was for dinner.
Immediately you snapped.
You screamed at anyone in the house who would listen about taking responsibility for themselves, helping you out around the house, and opening up the fridge once in a while. Furious, you stormed to your room saying to yourself,
"It's not like they're babies anymore, they are perfectly capable of using a microwave."
"How come I am the only one who can manage to get things done around here."
"Can't they see I have more to do than take care of them all the time?"
"I'm not the only adult in this house. I refuse to do everything."
But when rationality crept in, when you stopped making excuses and faced the facts, you admitted to yourself:
"We cannot continue to live this way."
You've made it a point to build a life you're proud of, but when you really think about it
You've buried yourself with stress and anxiety.
It really doesn't matter that you have the career you've always wanted, live in the best neighborhood, or that your kids go to great schools, you've set yourself up to be overworked and overstressed. Never mind the fact that your kids are getting older and requiring more from you and your relationship with your spouse is feeling the strain. You absolutely believed that you had to have and do everything to be happy, but your mind and your body are starting to feel the weight and you're not sure you can sustain everything you have to without finding help.
It's extremely difficult to feel like you're going through the motions when you have so much to show for your life. There is a ton of pressure to reach certain achievements and hold certain standards and this pressure can keep pushing you to do more and more.
But the truth is, your mind can only handle so much before it starts to show the effects of your stress and overwhelm. It necessary to identify ways to reduce your mental burdens so that your brain does not start to lose its ability to respond to stressful situations. Addressing the way your brain processes tension and anxiety requires specialized evaluation and an individualized approach to meet you where you are in addressing your overwhelm.
You are not the only person to feel burdened by the life you have designed for yourself. We see this every day at Sensory Stepping Stones. The key is continuing to focus on your strengths and developing a plan to help your brain handle any overwhelming situations you may face.
You're ready to make sure you are the happiest and most functional version of yourself, and we're here to help!
With the ACT Programs at Sensory Stepping Stones
You will create lasting changes in your stress level by reorganizing your brain's functioning and forming new neural connections. This allows cognitive abilities to continue to build resilience and guard against any decline in your mental processing.
The ACT Programs will improve the vitality of the most important organ in your body – your brain and help you function in a way that is less stressed and more at ease.
You will interact with others in the world in and calmer way
You will develop and sustain a more relaxed way of being in the world
You will gain the ability to concentrate deeper and for longer periods of time
You will develop a stronger connection to your spouse and children and actually enjoy spending time with them
You will learn ways to cope with stress at work or at home without getting angry or isolating yourself
You will experience a sense of joy knowing that you can handle any overwhelming situations that come your way
The ACT Program Determination Process
We'll begin with a comprehensive evaluation that establishes your current brain health. This allows us to see how healthy and resilient your brain currently is and at what level it is currently functioning.
The evaluation is intended to highlight any neurological concerns as well as identify the effects of any memory, focus, or attention issues.
Each assessment can last from 2.5 to 3 hours depending on the individual. We then calculate your results and go over them with you in a separate session that lasts about 40 minutes. You will receive detailed copies of all test results.
The goal of the sessions during any of the ACT Programs is to achieve
Improved focus and concentration
Greater working and short-term memory
Enhanced stamina and a lower stress level
Stronger impulse control
Reduced divided attention
For more information on the evaluation process, length of sessions, and program costs, please click here to view our Frequently Asked Questions
More About Sensory Stepping Stones
Sensory Stepping Stones is a center dedicated to providing both traditional and innovative programs to help you thrive in a chaotic world. We combine multiple, evidenced-based treatments into a holistic approach geared toward aiding you and your family to reach its full potential.
It is our mission to provide specific, holistic programs to enhance all of our clients' mental, emotional, physical, and functional performance so they experience greater self-awareness, understanding, and growth. Our clinic insists upon creating an atmosphere that encourages you to focus, process, stress, and live a more peaceful life. You can read more about our clinic here.
Who Benefits Most from the ACT Programs at Sensory Stepping Stones
The ACT Programs are best suited for those who are greatly overwhelmed by their occupational and/or home life and experience physical and mental consequences from the tension in their lives. The program helps adults process their stress more successfully as well as develop the skills to relax, be more present, and enjoy their lives.
You will benefit from any of the ACT Programs if:
You are exhausted by the time you leave your door every morning
You often feel like you are just going through the motions of your life
Family members have noticed something is off and complain they have no relationship with you
You are irritable all the time and the tiniest things set you off
You feel like you are at a dead end with work, your family, and your life in general
There are certain situations where you might not be ready for the ACT Programs. These situations include, but are not limited to:
An inability to commit to the entirety of the program
Not being willing to undergo the entire process of the sessions
A prejudice against alternative therapies
You enjoy having a high level of stress in your life
Your Next Steps
It is possible to fulfill your obligations and still have energy left at the end of the day. You will be able to work hard, enjoy your family, have time for yourself, and enjoy the life you are actively creating. You will find a sense of peace and contentment despite life's challenges.
Yes, your mind may be struggling to process the amount of stress you are currently under. But that does not mean you cannot train your brain to be more responsive and resilient to the overwhelm life brings.
You'll be able to meet your deadlines at work, see your child sing his first choir solo, volunteer for PTA, and relax over your favorite novel without blowing up at your spouse over a spoon left in the sink. Ultimately, you'll find relief knowing that you're better equipped to take care of yourself and others while still finding enjoyment in the good things.
To schedule a free consultation with Sensory Stepping Stones, click here.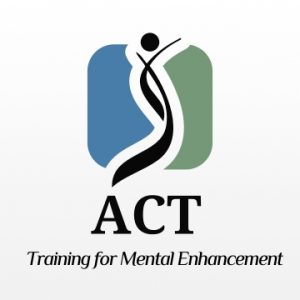 What people are saying…
"The ACT Program has changed my life for the better. I've been given the opportunity to be a better person and follow through on the goals I've set. Before this program, every and any interruption prevented me from getting through daily tasks and clouded my better judgment. This would drain me mentally and physically. It is amazing having a second chance to a better life. Sensory Stepping Stones has allowed me to have this, drug-free. I am forever grateful!"