Individual Psychotherapy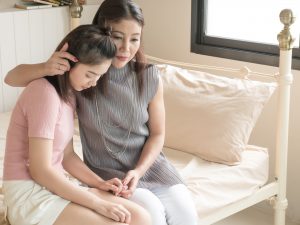 Psychotherapy sessions at Sensory Stepping Stones focus on early intervention of the problem and providing trauma-informed treatment to assist with:
*An increase of self-awareness & self-esteem
*Introducing and enhancing coping strategies
*Developing emotion regulation skills for stress, anger, anxiety, and depression
*Building social supports and communication skills
Sensory Stepping Stones specializes in working with children, adolescents, young adults & their families through individual and group sessions to address a wide array of mental health issues, particularly those with anxiety, depression, disrupted attachment, history of trauma, school avoidance, difficulties with emotion regulation, low self-esteem, and anger management. Our approach is alternative and tailored to the individual needs of the clients. Some of the methods we use throughout the sessions include:
• Sensory Integration
• Person-Centered
• Play Therapy
• Strength-Based
• Cognitive Behavioral (CBT)
• Meditation
• Trauma Focused
• Group Therapy
• Cognitive Processing Therapy (CPT) for Trauma
• Mindfulness Techniques for Children and Families
• Animal Assisted Therapy
The Process of Getting Started: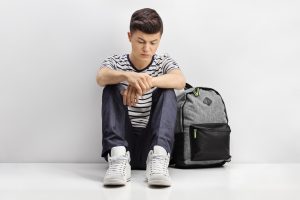 Sensory Stepping Stones has a professional working relationship with many schools and specialists.  However, we DO NOT require a referral to schedule an appointment. Parents, guardians, or the client themselves (18 +) may call our office to schedule an appointment and discuss their needs. If it is determined after the initial phone consultation that sessions would be helpful, arrangements can be made to facilitate the initial assessment appointment.
Please call 914-244-4101 or click the link for a consultation zoom call to set up a consultation appointment. 
If you decide to schedule a zoom call, please choose from one of the available times.
If you decide to call the clinic, you will likely get our voicemail system. Please leave a message indicating your name, number, the reason for calling, and a good time to reach you. Please indicate in your message whether we can leave a message with our name and contact information should we miss you. We will return all messages within 24 hours except those left over the weekend; these will be returned on Monday. Should you need to speak with someone due to an emergency (harm to self or others) please contact 911.
INITIAL ASSESSMENT
After contacting our facility, the first session is spent with parents and caregivers for about an hour. During this session, we explore the reasons for therapy, history, symptoms, and presenting problems. We will go over what the therapy process will look like and set initial goals for working together.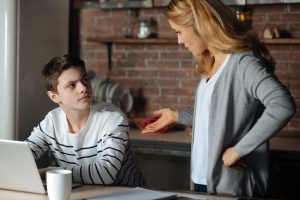 INDIVIDUAL THERAPY
Following the initial parent/guardian assessment, a second session is spent with the child or adolescent to explore the reasons for therapy, symptoms, and presenting problem from their perspective. We will discuss with them what the therapy process looks like, begin to discuss goals, and better understand the symptoms and issues they are struggling with.
All Psychotherapy sessions are by appointment only and must be set up with the therapist.
Please note all services are self-pay and can be submitted towards out-of-network benefits after the sessions.
FEES 
Sensory Stepping Stones is an Out-of-Network provider. While we do not accept your insurance directly, you may be able to use your Out-of-Network benefits to offset therapy costs. This is a relatively easy process:
• Payment is due in full at the time of each appointment.
• After the visit we provide you with a coded invoice and 1500 form.
• This form will need to be submitted by you to your insurance company.
• If you have benefits, your insurance company will then reimburse you for a portion of what you paid based on your specific policy. Reimbursement will go directly to you.
Before your first appointment, you should call your insurance company to determine whether you have Out-of-Network benefits for outpatient behavioral health/mental health. Please click the pdf link below for the questions and codes to use when contacting them.
---
What our families are saying about working with us….