Psychological Testing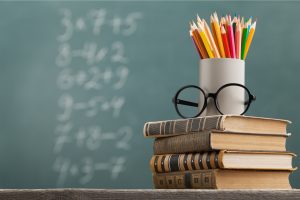 STEP ONE: PRIOR TO THE INITIAL MEETING, READ THROUGH THE QUESTIONS BELOW
AND JOT DOWN YOUR HONEST RESPONSES. Your answers will shape the way that the evaluator collects information and provides your results, so be sure to spend some time thinking about what you want when the process is over. It might help to jot down the specific goals and concerns you have for testing. Be as detailed and descriptive as possible.
Do you have specific questions about your or your child's functioning in a specific area, such as concerns about possible ADHD, autism, or other disabilities?
Do you want updated information about strengths and weaknesses?
Are you looking for accommodations at school?
Are you seeking a second opinion after an evaluation at school or another agency?
Were you referred by someone specific, such as a physician or therapist?
STEP TWO: GATHER ANY DOCUMENTS YOU HAVE THAT MIGHT BE RELEVANT TO YOUR REFERRAL CONCERNS OR EVALUATION.
Bringing this specific list of documents will ensure that you will be getting the best value and most productive use of time during your appointment.
Previous evaluation reports or results, even if they aren't For example, speech therapy, occupational therapy, feeding therapy, or physical therapy reports, if applicable.
Accommodation plan, service plan, or educational program from any agency (IEP, 504, etc) and any supporting documents for those plans.
If your child is receiving services from school or another agency (tutoring or speech, occupational, or feeding therapy), gather up any progress notes that you have related to these services. If your child previously received services, but has been dismissed or graduated from services, bring any case closeout or summary notes.
If you are seeking accommodations from a specific agency (e.g., testing board; university disability office) and the agency provided you with any guidelines, be sure to bring those.
STEP THREE: THE EVALUATION PROCESS
We begin the Psychoeducational evaluation process by gathering information about referral concerns. Then, select standardized assessments will be used along with data gathered from interviews, observations, and other sources in order to provide a comprehensive profile of educational, social-emotional, behavioral, and developmental functioning of the client. This process will look different depending on the types of information that are needed to answer the referral question.
We offer a few different types of evaluations, which are described in greater detail below.
Comprehensive Psycho-educational Assessments can answer a broad range of questions. They are designed to provide clarifying information about an individual's broad functioning and, if appropriate, to clarify diagnoses.

In-depth interview to collect background information and to obtain information about how the individual is typically functioning at home and school.
Individual testing is conducted, which could include cognitive assessments; academic assessments such as reading, writing, and math skills; structured, direct observations of social skills; and personality assessments, as needed.
Rating scales completed by the client, parents, and/or teachers can provide additional information about social-emotional, behavioral, and adaptive functioning, if necessary.
Observations might be conducted, if needed.
Background information might be sought from other sources, such as teachers, doctors, or speech therapists, if applicable.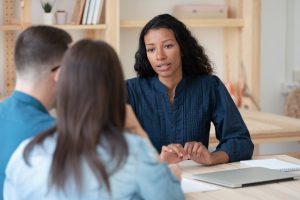 At the end of this process, we will provide you with a thorough, written evaluation report that details our findings. We will sit down with you to carefully review the results of the evaluation, discuss diagnostic findings, and make recommendations for the future. Your evaluation results are confidential, and we will answer all of your questions so that you have a complete understanding of the process and the findings.
Zannelle Taveras is a NYS Certified School Psychologist, Permanent with a Bilingual Extension in Spanish. She administers cognitive and academic testing for school and test accommodations and psychological evaluations for clients ages four through adulthood. This process can seem daunting, but we are here to guide you through each of the steps so you do not feel overwhelmed. Please feel free to reach out at any time with questions or concerns!