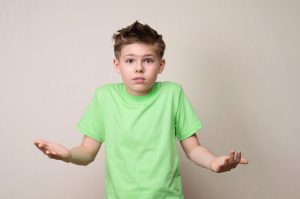 Does this sound like your child? Now that it's the middle of September, life is in full swing! The kids are back to school and there is so much to keep track of- classwork, homework, supplies, activities schedule, sports equipment…is your child able to handle it all or do you find yourself picking up the pieces constantly, trying to help hold it all together?
You used to think it was cute that your child was a little forgetful. The way you'd innocently remind her of what she was supposed to do next would tug at your heartstrings and make you feel needed. But as he grew, you noticed his memory wasn't growing in proportion to his size, and though he was more mature in other ways, he still needed a lot of reminding of basic details.
You notice it at home when it's time to do chores or finish homework and teachers have also commented that they often have to intervene and keep your child on task.
Life is only going to get busier and more complex as your child grows up. It's distressing to see your child struggle to recall the basic steps of simple tasks. There are so many expectations to reach certain achievements and you just don't know how he's going to meet these requirements without being able to concentrate.
But the truth is, kids can grow and adapt and there are ways to help them better navigate the demands of their lives. Increasing mental clarity and focus is not a one size fits all approach. It requires specialized evaluation and individual plans to ensure you are meeting your child where is and addressing their particular struggles.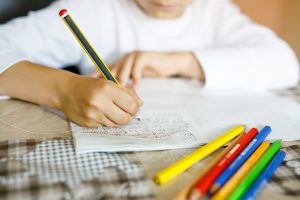 At Sensory Stepping Stones, the Cognitive & Memory Training Program is a process of exercising the brain and is designed to enhance your child's ability to process and learn through the stimulation of his nervous system. After completing this program:
Your child will improve thinking and processing skills
Your child will develop stronger reasoning skills and a better memory
Your child will experience quicker hand-eye coordination
Your child will feel more capable of remembering tasks and details
Your child will build skills to regulate emotions
Your child will express more self-confidence
The Cognitive & Memory Training Program can also be used with children without a specific diagnosis to tune out distractions and better control their emotions.
We would love to tell you more about this program! To schedule a free consultation (Zoom or in person!) with Sensory Stepping Stones, click here​
​