When I was a child in school, I was so excited to go to art class. Art class allowed me to rest my mind because I had the chance to play with paper-Mache and paint.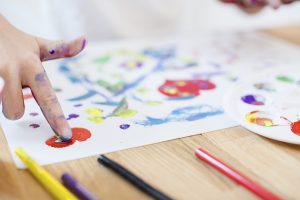 In hindsight, art class was more than just a time to play; but it was also a time to de-stress. It wasn't so structured where I felt confined; it was my opportunity to use my imagination. Today, the education system is very focused on the core academics; the importance of art class and creativity tends to get lost. Because of the pressure to obtain a specific score, school leaders and educators may minimize the importance of art and stress the core academics as the primary focus. However, art class can be more than just a time to play with paint.
Research has shown that engaging in art can benefit your child mentally and emotionally in the following ways: 
Relieves Stress
Engaging in an art project can help ease stress in many ways. It isn't easy to ruminate in your thoughts when you are focused on painting like Picasso or Van Gogh. Studies have shown that by engaging in art, you are becoming engrossed in the activity and develop the following skills:
Problem Solving Skills

Social and Emotional Skills 
Developing Problem Solving Skills 
Problem Solving Skills are essential life skills that children need to develop. Problem-solving skills are a combination of a few things:
Trusting both feelings and thoughts in a situation (trusting your gut). 

The ability to produce different solutions to solve one problem. 
Art allows children to work through challenges and make their own assessments as they work through challenges independently. Think about it; Should I use blue paint or yellow paint? How long should I make this piece of paper? How do I make purple? How do I make the purple a little bit lighter? Art allows children to discover other possibilities and outcomes without having rules or fundamentals to hinder their thought process. 
Social and Emotional Skills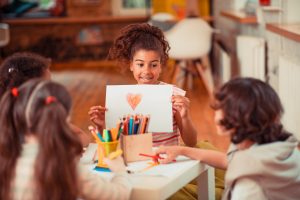 Art promotes positive self-esteem and mental health by allowing children to truly be themselves without judgment. Art allows children to express, understand and develop their feelings. Many have trouble describing their emotions with words, yet art will enable them to express themselves through coloring, painting, drawing, writing, etc. Art gives children the opportunity to process and comprehend their feelings in a positive manner.
Art class doesn't have to stop in the classroom. If your child loves art, here are some suggestions you can use at home to assist them.
Give Your Child Time:
When your child comes home from school or virtual school, you might push for your child to complete their homework, so they enjoy the rest of the night. However, pushing homework right after school may overwhelm your child. Here's a suggestion. Give your child thirty minutes to relax and be creative, whether they paint or play with playdough. Your child will have the ability to decompress before starting school work. 
Art Journal
Journals don't have to be about writing! Your child can use a journal for art. Children can use this journal to draw, cut and paste, color, etc. They have the freedom to express themselves.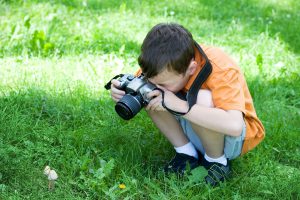 Engage in Nature
Nature provides the world's best art supplies; go outside with your child and collect flowers, leaves, sticks, and more. Use these items for an art project, whether it is a collage or a nature sculpture. 
Take Pictures
Now, don't allow your child too many selfies, but let children take pictures. Photography is another form of art that your child can engage in. Photography can be used as a calming mechanism. 
Playdough
Playdough can be messy, yet it can help relieve stress. Playdough engages multiple facets of your mind and body, which can be soothing. 
Art can be more than just a doodle or a coloring book; It can truly benefit your child. Math, reading, and writing are essential, yet art is important not just for creativity but for your child's mental health. So, drop the textbooks, pick up a piece of paper, and PAINT!
---
Want to know more about how you can get your child or teen enrolled into a small group art class? Sign them up for one of our weekly summer classes today!
Join our Facebook Group, and like/follow our Facebook Page or Instagram for more articles and tips!
---
Briana Mangram has been working with children over ten years. Briana earned her Bachelors of Arts in Psychology and Human Development/Family Studies from the University of Connecticut. She has received training on social-emotional learning, restorative justice and therapeutic practices to assist children of all ages. She truly believes that all children can achieve their dreams. On her spare time, Briana enjoys hiking, musical theater, and NY Giants.