As an expecting mom, you had all sorts of hopes and dreams for your child. The first time you held your baby, his life flashed before your eyes. You imagined a wall filled with his scholastic awards, shelves overflowing with tournament trophies, and even his first date with his very first girlfriend.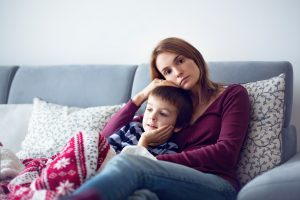 You promised yourself that you would do everything in your power to make each of these dreams come true and you even went so far as to save four years' worth of Harvard tuition before his 10th birthday.
But here you are, just a few short days after that birthday and you're starting to wonder if any of these plans will ever become a reality. Your everyday life with your growing child seems more like a bad dream than the fantasy you had envisioned. 
School is a struggle and you know there aren't any achievement awards coming home this year. Sports trophies are a distant memory since the coach has suggested that your child not return next season. It feels like everything you ever wanted for your newborn baby is slipping further and further away.
That's not to say you want your child to be perfect. In fact, you want the opposite. A normal child who has her ups and downs like every other kid. You know there are things that will come more easily than others or things she will find difficult. You believe that all children are unique and have strengths and weaknesses that shape them into individuals. You want to help your child capitalize on her exceptionality and thrive.
But what you didn't expect was how difficult some of the most basic tasks might be. You never predicted your child would have massive meltdowns over schedule changes or fidget so much he distracts his entire class from concentrating on their standardized tests. You had no idea you'd become so sensitive to sleep patterns and clumsiness. And you certainly didn't expect to have to face outright defiance when you made a simple request.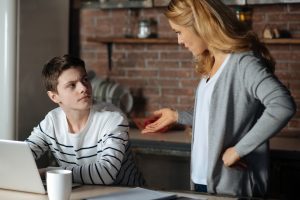 We understand your child and the stress you are feeling every single day. We work with parents and kids daily to create solutions to these issues that are impacting every aspect of your family's life. 
It is our mission to enhance your child's mental, emotional, physical, and functional performance so he or she experiences greater self-awareness, understanding, and growth. Our clinic insists upon creating an atmosphere that encourages your child to learn, discover, mature, and develop positive self-esteem. 
You'll be able to send your child to school knowing that higher grades and harder assignments will not intimidate him and that she will get invited to friends' birthday parties. Ultimately, you'll find relief knowing that your child will find ways to be successful no matter what challenges they face in life.
We would love to chat with you and help you to learn more about Sensory Stepping Stones. To schedule a free Zoom or in-person consultation with Sensory Stepping Stones, click here